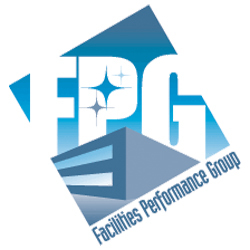 Custodial Supervisor
Sorry, this job has expired.
Louisville, KY
Vision Insurance, Life Insurance, Health Insurance, Disability Insurance, Dental Insurance, 401K / Retirement plan
Facilities Performance Group - Come Join Our Team!
Custodial Supervisor
Full-Time Position with Benefits as listed and including:
Performance Incentives
Tuition Reimbursement after 1 year of Employment
Minimum Weekend Hour
Growth Opportunities within the company!
Pay rate starting at: $13/hr
Direct a staff of 1-8 people and ensure all tasks and assignments are completed correctly and in a timely manner. Coordinate with managers to ensure constant supply of cleaning items and account for cleaning inventory and equipment by ensuring that all supplies are in check.
See additional responsibilities below...
Please apply online using quick apply or in-person between hours of 10am-4pm - See apply buttons for location
Those who apply will be subject to a criminal background check and drug screen
Facilities Performance Group is an equal opportunity employer and does not discriminate on the basis of any legally protected status or characteristic. Minority/Female/Sexual Orientation/Gender Identity/Disability/Veteran. All qualified applicants will receive consideration for employment.
• 5-year minimum custodial supervisor experience
• Applicants must be 18 years old
• Must have two forms of unexpired ID. etc.
• Work along side team and responsible for cleaning and maintaining public and private facility areas, premises of office buildings, restrooms, hallways, and all assigned areas.
• Mix cleaning agents together to create potent sanitizing mixtures and apply them to surfaces to ensure proper sanitization.
• Wipe clean any residue left behind by applying cleaning agents to ensure that no harmful agents are left behind.
• Use and maintain buffers and extractors in a safe manner and ensure that they are properly stored away after use.
• Clean and disinfect vents, furniture, woodwork and bathroom fixtures such as showers and taps, dusting and/or high dusting of fixtures, equipment and designated structures (may utilize catwalks for certain areas); polishing metal fixtures and trimmings.
• Wash down sinks and toilets by performing spot cleaning services and sanitize bathrooms properly and removing trash and other refuse.
• Vacuum and shampoo carpets and rugs in lobby areas and clients offices. Responsibilities of the position may vary by requirements and business needs.

FPG is looking for responsible team members who are:
• Efficient and effective in everything they do.
• Someone who possesses and demonstrates the following skills and qualifications:
• Self-motivated, personal integrity
• Can remain focused on the job at hand
• Can work with little supervision
• Time management
83231594