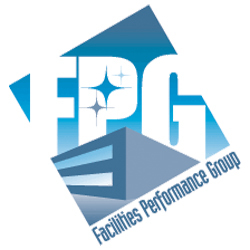 Custodian
Sorry, this job has expired.
Louisville, KY
401K / Retirement plan, Disability Insurance, Vision Insurance, Dental Insurance, Life Insurance, Health Insurance
Facilities Performance Group is looking for a responsible custodian to maintain and protect our facilities.
The external and internal appearance of a building reflects on the occupants. It is important for a custodian, or janitor, to be careful and thorough in working, cleaning and tidying the premises, as well as preventing vandalism.
The ideal candidate will be experienced in a custodian role focused on building upkeep. They will have great physical endurance to cover a large space. A keen eye for detail and diligence are imperative in custodial maintenance jobs.
We offer competitive wages and full benefits package listed as well as
*Advancement Opportunities
*Performance Incentives
*Tuition Reimbursement after 1 year of Employment
*Minimum Weekend Hours
*Uniforms provided to employees
Please apply online using quick apply or in person between hours of 10am-4pm - See apply buttons for location
EOE
Proven experience as custodian, janitor or in a similar role
Very good physical condition and strength
Ensure spaces are prepared for the next day by taking out trash, tidying furniture and dusting surfaces
Sweep and mop floors and vacuum carpets
Wash and sanitize toilets, sinks and showers and restock disposables (e.g. soap)
Wipe mirrors and windows
Undertake occasional custodial and janitorial tasks (shoveling snow from the sidewalk, lifting heavy items, moving chairs etc.)
· Knowledge of use and maintenance of industrial cleaning equipment and appliances
· Knowledge of safe disposal of chemical liquids and other hazardous components
· Familiarity with basic landscaping and handyman practices
· Attention to detail and conscientiousness
82844905